2018.09.11
EVERFINE LFA-3000 flicker software update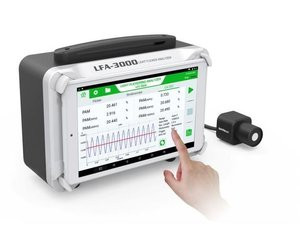 The attachment is the update software of your company's LFA-3000 flicker tester. For better measurement and compliance with the latest standards, please be sure to download the update.
There are PAD software and instrument fireware host program in 'LFA3000AndroidApp_V2.00.124.rar',and PC software in 'LFASuite_V2.00.121.rar'.
PAD software
Connect pad to PC,then copy 'LFA3000_PAD.2.00.124.apk' to pad and install it.
Instrument fireware host program
Connect LFA-3000 mainframe to PC,then click 'install.bat', then click any key to install host program well.
PC software
Click 'setup.exe'in 'LFASuite_V2.00.121.rar'.
we have designed a new function to detect whether there is an updated version of the software after networking, only need to click "Check for Update" in the software, PAD and computer upgrade separately; check out regularly for the latest software and make sure for optimal measurements.
If you have any questions, please contact us.
Since the company's mailbox is generally unable to receive attachments, place the new software in the link below, please download it yourself. (The secure public cloud disk of wetransfer.com, please feel free to download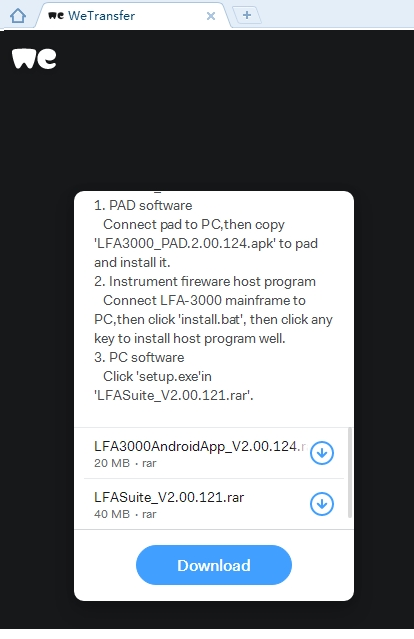 back